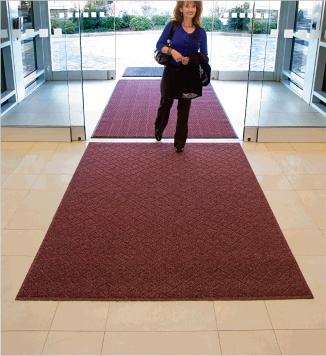 Your First Line of Defense Against Rising Floor Care Costs
According to a study conducted by the ISSA, if 1,000 people per day enter a building over a 20-day period where no matting is installed, they will track in about 24 pounds of soil. Per the study, it costs about $600 to remove one pound of soil, which amounts to a staggering $14,400 just in this 20-day time period.

With approximately 85% of all dirt in a building being tracked in by foot, dirt stopped by entrance matting is dirt that does not spread throughout a building meaning less dusting, mopping, vacuuming, and grout cleaning. Overall, removing soil from a mat can be less expensive than removing it from an entire building as the soil is concentrated in a localized area.