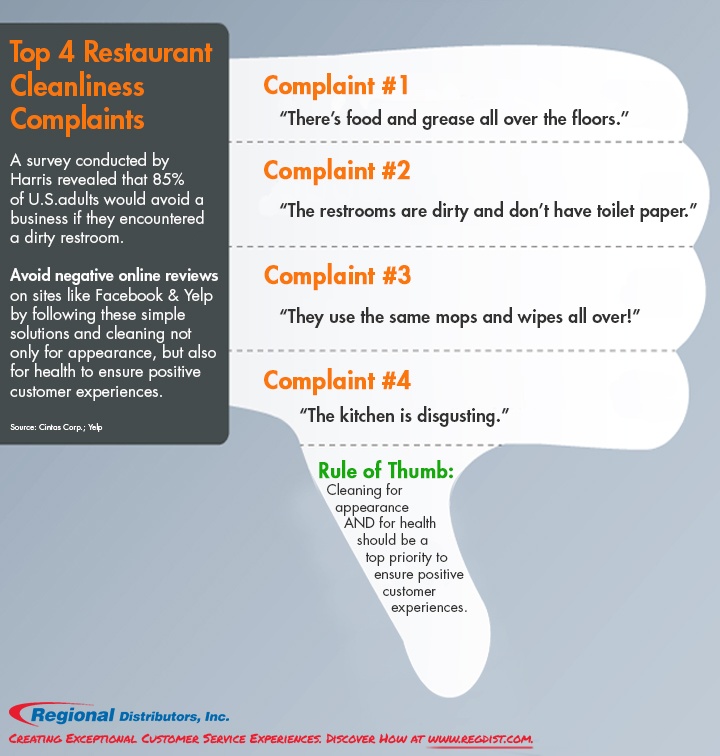 Unlike Good Reviews, Bad Customer Reviews Spread Quickly and Can Negatively Impact Your Business
A study conducted by Harris Poll revealed that 93 percent of U.S. adults would not return to an establishment if they experienced some type of issue related to the facility, with cleanliness issues including bad odor (78 percent) and dirty restrooms (66 percent) being the top two reasons1. With 88% of consumers trusting online reviews as much as personal recommendations2, and 90% of consumers reading online reviews before visiting a business2, reviews regarding cleanliness directly impact the success of your business.
Avoid negative online customer reviews on sites like Facebook and Yelp by following these simple solutions and cleaning not only for appearance, but also for health to ensure positive customer experiences.